Acumen Electronics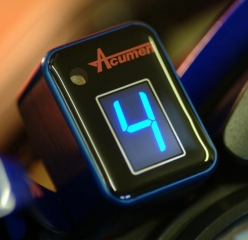 From its beginning in 1997 as a manufacturer of the UK's best selling self-fit alarm system, Acumen has become a leader in the design and manufacture of high quality motorcycle electronics.
Supplying alarms and electronic motorcycle accessories, our devices are recognised internationally for their originality of design and standards of quality, reliability and innovation. Whether it's a simple scooter alarm or the high security Thatcham System, the customers seem to insist on Acumen.
Here at R Holmes Motorcycles we can supply the full range of Acumen Electronics including Digital Gear Indicators, CL10 Chain Oiler and Accessories, HID Headlights and Indicator Relays and Pulsars. We also offer a fitting service if required.